Introduction:
The partition of Bengal in 1905 was a significant event in India's history with profound social, political, and cultural implications. This blog post explores the factors leading to the partition, its consequences, and its lasting impact on the Indian subcontinent.
Background and Reasons for Partition:
Bengal was a large, diverse province in British India, with a rich cultural and linguistic heritage.
Lord Curzon, the Viceroy of India, initiated the partition in 1905 to reorganize Bengal for administrative convenience.
The partition divided Bengal into two entities: Eastern Bengal and Assam, with Dhaka as the capital, and the rest of Bengal, which retained Calcutta as its capital.
Administrative Justifications and Political Motives:
British administrators argued that the partition would improve administrative efficiency and communication infrastructure.
However, political motivations behind the partition are widely believed. It was seen as an attempt to weaken the growing nationalist movement in Bengal.
The partition aimed to create divisions along religious lines, particularly between the Hindu and Muslim communities.
Consequences and Popular Resistance:
The partition triggered widespread discontent among the Bengali population, especially Hindus who saw it as a deliberate attempt to weaken their political influence and cultural dominance.
The Swadeshi movement emerged as a powerful means of protest, advocating the boycott of British goods and promoting indigenous products for economic self-reliance and national unity.
The partition had unintended consequences for the British themselves, as the Muslim population of Eastern Bengal soon realized it did not lead to better governance or representation.
Rise of Nationalism and Muslim Identity: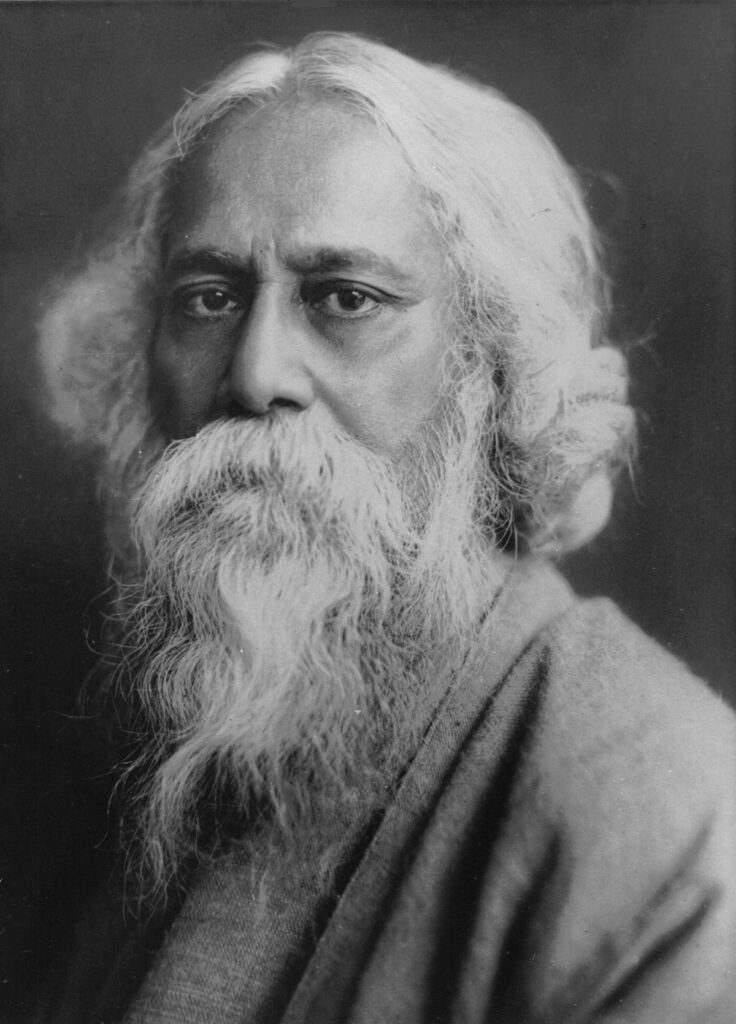 The partition of Bengal became a turning point in India's struggle for independence, igniting the flame of nationalism.
It gave rise to prominent leaders like Rabindranath Tagore, Surendranath Banerjee, and Aurobindo Ghosh, who played pivotal roles in the freedom movement.
The partition also sparked the growth of Muslim identity and the formation of the Muslim League, which later demanded a separate homeland for Muslims, leading to the partition of India in 1947.
Legacy and Historical Significance:
The partition of Bengal left a lasting impact on India's history and the fight against colonial rule.
It highlighted the importance of interfaith harmony and unity among diverse communities.
The Swadeshi movement inspired future generations of freedom fighters and reinforced the desire for a united, secular, and inclusive India.
Conclusion:
The partition of Bengal in 1905 had far-reaching consequences, serving as a catalyst for India's freedom struggle and shaping the nation's identity. It emphasized the need for unity, inclusivity, and the spirit of resistance against oppression. As we remember this historic event, let us strive to uphold the values of equality, justice, and freedom that were cherished by our forefathers and work towards building a harmonious and progressive society.
Multtiple Choice Question
What year did the partition of Bengal take place?
a) 1901
b) 1905
c) 1910
d) 1920
Answer: b) 1905
Who was the Viceroy of India when the partition of Bengal was implemented?
a) Lord Mountbatten
b) Lord Curzon
c) Lord Cornwallis
d) Lord Dalhousie
Answer: b) Lord Curzon
What was the main reason given by the British administration for the partition of Bengal?
a) Administrative efficiency
b) Economic development
c) Religious harmony
d) Social reform
Answer: a) Administrative efficiency
Which city became the capital of Eastern Bengal and Assam after the partition?
a) Calcutta
b) Mumbai
c) Dhaka
d) Delhi
Answer: c) Dhaka
What movement emerged as a powerful means of protest against the partition?
a) Quit India Movement
b) Swadeshi Movement
c) Non-Cooperation Movement
d) Civil Disobedience Movement
Answer: b) Swadeshi Movement
The Swadeshi Movement advocated for the boycott of:
a) British goods
b) Indian goods
c) Foreign goods
d) All goods
Answer: a) British goods
Which community saw the partition of Bengal as an attempt to weaken their political influence?
a) Hindu
b) Muslim
c) Sikh
d) Christian
Answer: a) Hindu
Who among the following was a prominent leader associated with the partition of Bengal?
a) Mahatma Gandhi
b) Rabindranath Tagore
c) Bhagat Singh
d) Subhas Chandra Bose
Answer: b) Rabindranath Tagore
The partition of Bengal led to the growth of which political organization?
a) Indian National Congress
b) Muslim League
c) Khudai Khidmatgar
d) Home Rule League
Answer: b) Muslim League
Which of the following is not a consequence of the partition of Bengal?
a) Rise of nationalism
b) Religious tensions
c) Economic prosperity
d) Growth of political consciousness
Answer: c) Economic prosperity
The partition of Bengal served as a turning point in India's struggle for independence. (True/False)
Answer: True
Who among the following initiated the partition of Bengal?
a) Jawaharlal Nehru
b) Subhas Chandra Bose
c) Lord Curzon
d) Mahatma Gandhi
Answer: c) Lord Curzon
The partition of Bengal aimed to weaken the growing nationalist movement in which region?
a) Punjab
b) Bengal
c) Gujarat
d) Maharashtra
Answer: b) Bengal
Which movement called for the boycott of British goods?
a) Non-Cooperation Movement
b) Quit India Movement
c) Swadeshi Movement
d) Civil Disobedience Movement
Answer: c) Swadeshi Movement
The partition of Bengal led to the growth of Muslim identity and the formation of which political organization?
a) Hindu Mahasabha
b) Indian National Congress
c) Muslim League
d) Communist Party of India
Answer: c) Muslim League
The partition of Bengal divided it into how many entities?
a) Two
b) Three
c) Four
d) Five
Answer: a) Two
What year did the partition of Bengal ultimately lead to the partition of India?
a) 1947
b) 1920
c) 1935
d) 1950
Answer: a) 1947
Which city remained the capital of the rest of Bengal after the partition?
a) Delhi
b) Mumbai
c) Calcutta
d) Chennai
Answer: c) Calcutta
The partition of Bengal led to widespread discontent among which community?
a) Hindu
b) Muslim
c) Sikh
d) Christian
Answer: a) Hindu
The partition of Bengal aimed to create divisions along which lines?
a) Religious
b) Linguistic
c) Ethnic
d) Caste
Answer: a) Religious
The partition of Bengal gave rise to the growth of which movement advocating for economic self-reliance?
a) Non-Cooperation Movement
b) Swadeshi Movement
c) Quit India Movement
d) Civil Disobedience Movement
Answer: b) Swadeshi Movement
Which famous poet and writer was associated with the protest against the partition of Bengal?
a) Rabindranath Tagore
b) Sarojini Naidu
c) Subhas Chandra Bose
d) Bhagat Singh
Answer: a) Rabindranath Tagore
The partition of Bengal highlighted the importance of which type of harmony among diverse communities?
a) Religious harmony
b) Linguistic harmony
c) Cultural harmony
d) Racial harmony
Answer: a) Religious harmony
The partition of Bengal played a significant role in shaping the nation's identity during which struggle?
a) Quit India Movement
b) Civil Disobedience Movement
c) Non-Cooperation Movement
d) Freedom struggle against British rule
Answer: d) Freedom struggle against British rule
The partition of Bengal became a turning point in which country's struggle for independence?
a) Pakistan
b) Bangladesh
c) India
d) Sri Lanka
Answer: c) India
The partition of Bengal was implemented to weaken the growing nationalist movement. (True/False)
Answer: True
Which political organization demanded a separate homeland for Muslims as a result of the partition of Bengal?
a) Indian National Congress
b) Muslim League
c) Khudai Khidmatgar
d) All India Hindu Mahasabha
Answer: b) Muslim League
The partition of Bengal led to the emergence of political consciousness among the people. (True/False)
Answer: True
The Swadeshi movement advocated for the promotion of indigenous products and boycott of British goods. (True/False)
Answer: True
The partition of Bengal aimed to improve economic prosperity in the region. (True/False)
Answer: False
Which leader played a pivotal role in the Swadeshi movement and the protest against the partition of Bengal?
a) Mahatma Gandhi
b) Jawaharlal Nehru
c) Subhas Chandra Bose
d) Bal Gangadhar Tilak
Answer: c) Subhas Chandra Bose
The partition of Bengal resulted in economic development in Eastern Bengal and Assam. (True/False)
Answer: False
The partition of Bengal had unintended consequences for the British administration themselves. (True/False)
Answer: True
Which region became the capital of Eastern Bengal and Assam after the partition?
a) Dhaka
b) Kolkata
c) Delhi
d) Lahore
Answer: a) Dhaka
The partition of Bengal created divisions primarily between which two communities?
a) Hindu and Muslim
b) Sikh and Muslim
c) Hindu and Christian
d) Muslim and Christian
Answer: a) Hindu and Muslim
The partition of Bengal led to the rise of which important cultural figure associated with India's independence movement?
a) Rabindranath Tagore
b) Mahatma Gandhi
c) Subhas Chandra Bose
d) Jawaharlal Nehru
Answer: a) Rabindranath Tagore
The partition of Bengal had a lasting impact on the demand for a united and inclusive India. (True/False)
Answer: True
The partition of Bengal took place during which era of British rule in India?
a) Mughal Empire
b) Rajput Kingdoms
c) British Raj
d) Mauryan Empire
Answer: c) British Raj
The partition of Bengal aimed to create administrative efficiency by dividing the province. (True/False)
Answer: True
Which movement emerged as a means of protest against the partition and advocated for the use of indigenous products?
a) Quit India Movement
b) Swadeshi Movement
c) Non-Cooperation Movement
d) Civil Disobedience Movement
Answer: b) Swadeshi Movement
The partition of Bengal sparked discontent primarily among which religious community?
a) Hindu
b) Muslim
c) Sikh
d) Christian
Answer: a) Hindu
Which poet and Nobel laureate voiced his opposition to the partition of Bengal through his writings and activism?
a) Rabindranath Tagore
b) Sarojini Naidu
c) Subhas Chandra Bose
d) Bhagat Singh
Answer: a) Rabindranath Tagore
The partition of Bengal led to the growth of which political organization that played a role in the subsequent partition of India?
a) Indian National Congress
b) Muslim League
c) Khudai Khidmatgar
d) Home Rule League
Answer: b) Muslim League
The partition of Bengal highlighted the importance of which type of unity among diverse communities?
a) Religious unity
b) Linguistic unity
c) Cultural unity
d) Regional unity
Answer: a) Religious unity
The partition of Bengal played a significant role in shaping the nation's identity during which struggle?
a) Quit India Movement
b) Civil Disobedience Movement
c) Non-Cooperation Movement
d) Freedom struggle against British rule
Answer: d) Freedom struggle against British rule
The partition of Bengal became a turning point in which country's struggle for independence?
a) Pakistan
b) Bangladesh
c) India
d) Sri Lanka
Answer: c) India
The partition of Bengal aimed to weaken the nationalist movement in which specific region?
a) Punjab
b) Bengal
c) Gujarat
d) Maharashtra
Answer: b) Bengal
The partition of Bengal resulted in the growth of which movement advocating for economic self-reliance?
a) Non-Cooperation Movement
b) Swadeshi Movement
c) Quit India Movement
d) Civil Disobedience Movement
Answer: b) Swadeshi Movement
The partition of Bengal had unintended consequences for the British administration themselves. (True/False)
Answer: True
The partition of Bengal had a profound impact on India's history, leading to the demand for a secular and inclusive nation. (True/False)
Answer: True
Recommended Reading
Free Article on Agriculture and Farming ( SSC – CGL 2023)
Free Study Material on The Kushan Dynasty ( 30-375AD)
Important points on Partition of Bengal (1905):
Natural disasters and their management (Important for SSC CGL 2023)